NYC at Center of 3D Printing and Craft Manufacturing
Last night within Google's cavernous 8th Avenue offices, NY Technology Council assembled a few startups at an event to showcase "cutting-edge technology." Since this was at their home base in Manhattan, Google project managers were on hand to present as well. I almost yawned while listening to Googlers chat up Goggles and Voice Search.
I have seen and tried both of these apps before. Goggles, the image identifier and Sudoko solver, is a neat, nerdy piece of work. Voice Search may have been cool in its day, but it's a Siri wannabe at this point.
To be fair, with AI and speech rec researchers such as Johan Schalkwyk working on Voice Search, Google may have a chance to match and perhaps best Apple's voice software in certain areas.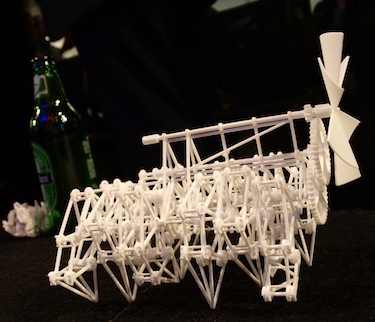 Visit link: NYC at Center of 3D Printing and Craft Manufacturing
Comments
comments